Sammy actually found us. I was thinking about a third adoption after several years of infertility treatment. I posted questions about open adoption on the internet and a friend of Sams birth moms mother saw it and called me. Allison (Sams birth mom) and I began to e-mail each other, then spoke on the phone and finally met. We talked for a few weeks before decided to go ahead with the adoption plan.



Sam is now almost 4. He is defineatly a "star" in the making. He knows how to work a crowd. He loves people and makes friends everywhere he goes. Precocious, talkative and a ham, this little guy is very special. He is amazingly sweet and patient with babies and small chidlren. I suspect that it has to do with the fact give him their rapt attention. He can be very entertaining.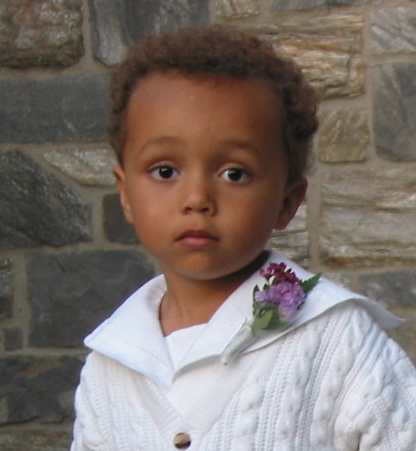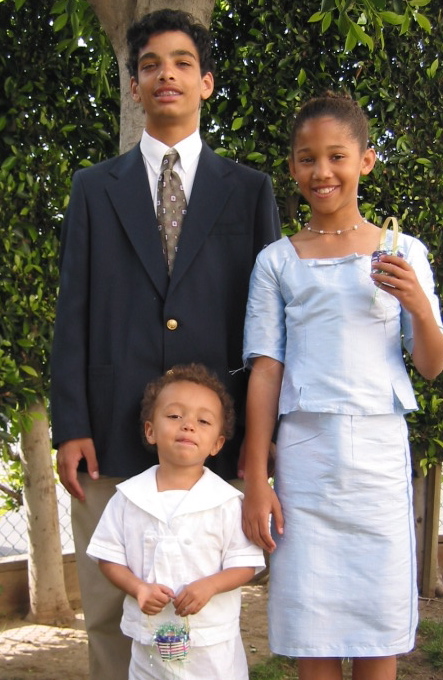 Easter 2002
Miranda madeher appearance a month early in Columbus OH on June 19th, 2003. She weighed in at 4 lbs 6 oz. It 6 weeks later and she is up 4 lbs. She is making eye contact and beginning to smile a little. Sam and Rachel are positively in love. Nathan (the stoic teen) thinks she's "kinda cute, but she sounds like a goat when she cries."