We attend Saint Albans Episcopal Church in Westwood and have been memebrs for over ten years. It is our spiritual home. All three chidlren were baptised there. The older kids serve at the alter and are members of the youth group. Sam will have his debut as an Angel this year in the annual Christmas pageant. It is a community of faith that supports our family and we feel blessed to have found a place where we are so comfortable.


http://www.stalbanswestwood.com/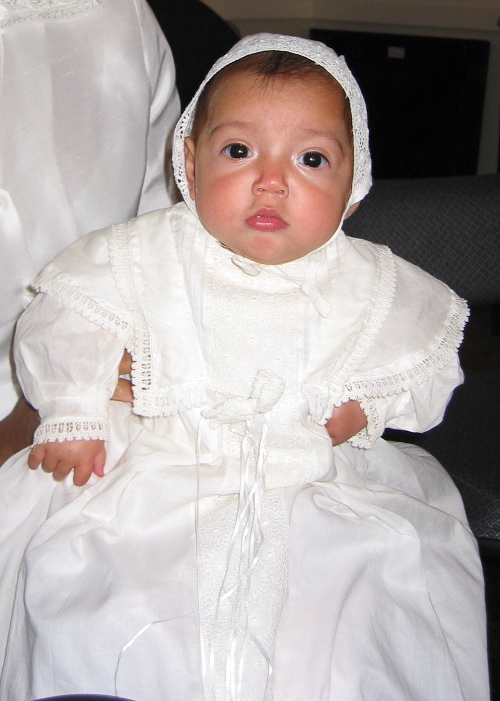 Miranda at her Christening, All Saint's Sunday '03
Larry came from NY, Carol came from San Diego with her kids, Grandma and Grandpa Came from Wyoming and all of the Aytes came from the OC for Miranda's special day. Her God Parents were Carol, Larry and Tracy Fitzgerald. Tracy was one of the special people who helped so much with the kids, allowing me to go to Ohio to bring Miranda back home.

After church we went for a big lunch of champagne and Thai food with ther family, friends and neighbors. It was quite a party.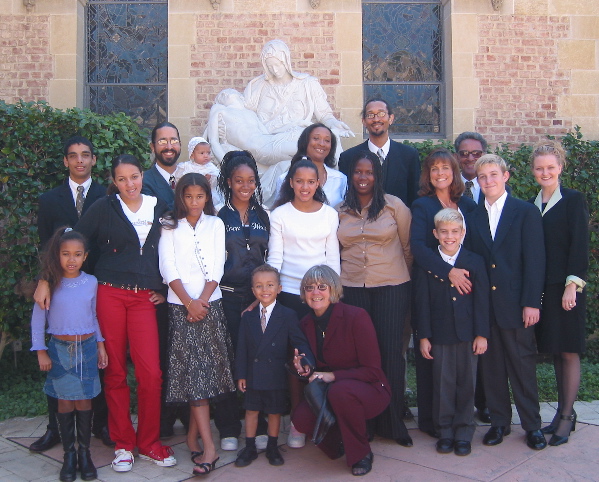 The whole gang at Miranda's Christening